Recover and transport for all cars, vans and 4×4's vehicles.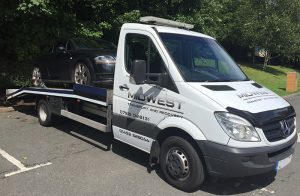 There are many reasons to move a vehicle from one location to another and usually this can be a stressful situation. At Midwest Transport and Vehicle recovery, we aim to make the process as easy and as simple as possible.
We have many years' experience of vehicle transport throughout Gloucestershire and across the UK. We offer our services to the public and members of the motor trade.
Over the years we have built fantastic working relationships and gained the trust of many clients throughout the automotive industry. If you would like to discuss any regular work please do not hesitate to contact us.
We are fully licensed, insured and we have full public liability insurance. Our vehicles are designed and fully equipped to ensure vehicles are delivered in exactly the same condition as when they were collected.
We understand many places need to meet certain requirements when cars are collected or delivered on their behalf. Whether it be vehicle inspection sheets or legal documentation, we can accommodate these needs.
Main dealer collection/deliveries
Copart/auction collections
Import/export collection/deliveries to shipping ports
Ebay collections
Project car transportation
Transportation to garages for repair/bodywork
Vehicle transportation to track day events
So whether you are looking for breakdown recovery or vehicle transportation, please contact us >>